We love our city! Here are a some of the ways we are reaching out in our neighborhoods
city ministries
Refugees from around the world have been relocated or migrated to the Pittsburgh area. Over 10,000 Bhutanese-Nepali people call Pittsburgh their home. Thousands from nations such as Burma, Somalia, Iraq, Iran, D.R. Congo, Liberia, Sudan, Tanzania, Burundi, and Cuba reside here as well. Many of their home nations are closed to the Gospel.
Our vision is for refugees in our neighborhoods to be given the opportunity to respond to the Good News of Jesus Christ.
If you would like to join us for either of these programs, please contact us to join in being a good neighbor to our newest residences.
PROSPECT PARK "KIDZ CLUB"
Since 2012, we have been running a "Kidz Club" for refugee and international youth from a community known as Prospect Park, in the neighborhood of Brentwood. Most of these youth are Nepali, Karen (a Burmese people group) and from various African nations. Each Saturday, we start with lively worship songs and hand motions, then act out skits covering foundational Bible lessons, applying scripture practically to their lives. We rotate through games, crafts and review, then provide them lunch topped off with prizes.
Most of the youth in this program have prayed with us to receive Jesus into their lives and our relationships with them have allowed deeper connections to their families. Over the years, youth aging out of the Kidz Club program have gone on to be discipled in our weekly small groups for teenagers and join a local church's youth group where we also volunteer. Each year, we continue to see growth, both in numbers and in faith.
CARRICK After School Program + "KIDZ CLUB"
When we moved into our Ministry Center in Carrick, it opened a door to relationships in the neighborhood. Partnering with Zion Christian Church one block away, we established an after-school, homework help program that ends in a shortened version of our Kidz Club material for the week. It's not uncommon to find their beautiful little faces popping in to our center during the day for a quick hello!
We desire for the churches of Pittsburgh expand their role in missions so we are continually looking for groups to join us in both of our Kidz Clubs, weekly, monthly or at your convenience. Contact us for details.
Since 2011, our staff have been working hard to build relationships in the West End of Pittsburgh, in and around the Sheraden neighborhood. For years we have been ministering to young men through our Open Gym Basketball program and seeing them go on to join us in missions trips.
In the summers, we have run Vacation Bible Schools and "Kidz Clubs" there as well, engaging the larger community in the Gospel. More recently, God has opened a door to reach the young women through our Girl's Group.
We invite you to partner with us in the West End as God brings life and hope to this urban area.
OPEN GYM Basketball for guys
Our mission for the West End Open Gym is to influence every young man in the Sheraden neighborhood. We seek to give them an opportunity to respond to the Gospel as we model Christ-like character, provide them with a Biblical foundation, and inspire them to impact their neighborhood by reflecting the love of Christ themselves.
On Monday and Wednesday evenings, we host an open gym at Langley High School from 6-8 to play basketball and connect with the middle and high school guys. Wednesdays from 4-6, before open gym, we hold a Bible study at Trinity AME Zion Church in Sheraden, giving testimonies and applying Biblical principles to our everyday situations. We aim to encourage, mentor, disciple and uplift them in a "big brother" kind of style. Aside from these times, we connect through small group nights out and other fun activities.
Do you share our vision? Connect with us to join us on the court. We are looking for more Christian men to influence the West End. This program is for males only.
WEST END girls group
One of our newer ministries is our West End Girl's Group. Each Wednesday we lead a small group of 9-15 year olds in a short Bible lesson and find creative ways to connect with them. Some of our activities include cooking lessons, learning to apply henna, and fun games. Similar to the approach of the Open Gym program, we intend to fill a "big sister" role in their lives, providing support and Biblical foundations.
We desire to encourage these young women in their personal relationship with the Lord and empower them to grow into the women He has designed them to be.
As this group grows, we look forward to building more connections with families in the West End of Pittsburgh.
campus ministry
Evangelism on University Campus
Once a week we visit the local campuses of the University of Pittsburgh (PITT) and Carnegie Mellon University (CMU) and share the gospel in relational and creative ways. We believe everyone should have a chance to hear the full Gospel in a loving way. We want to reach the world, one student at a time.
Pittsburgh is just a 2 to 4 year stop for most of these students as they venture off to other places and nations to continue on in their profession. We aim to purposefully reach them while we can.
PITT and CMU also have a large number of international students, many of which come from countries far away and some that are even closed to the Gospel. We have a unique opportunity to reach these nations…in our own backyard.
Our Mission at YWAM Pittsburgh is to "fulfill the Great Commission by reaching the lost, discipling believers, and mobilizing the church". We can reach the world with the Gospel if we partner together for this purpose. This is why we offer these church training programs and outreach opportunities to equip you to reach others.
Let's work together. We can't do this without you.
Discipleship Bible School
Finding time in our busy schedules to read the Bible can be tough, and figuring out how to understand God's word can be even more of a challenge. This 3 month course is designed for busy individuals like you. Meeting just once a week for 12 weeks, you will learn to trace God's redemptive plan throughout the narrative of the Bible as you work through it chronologically. You'll take away a greater understanding of the Bible's big picture as well as methods for inductive Bible study and question asking.

Next course begins March 21st, 2019.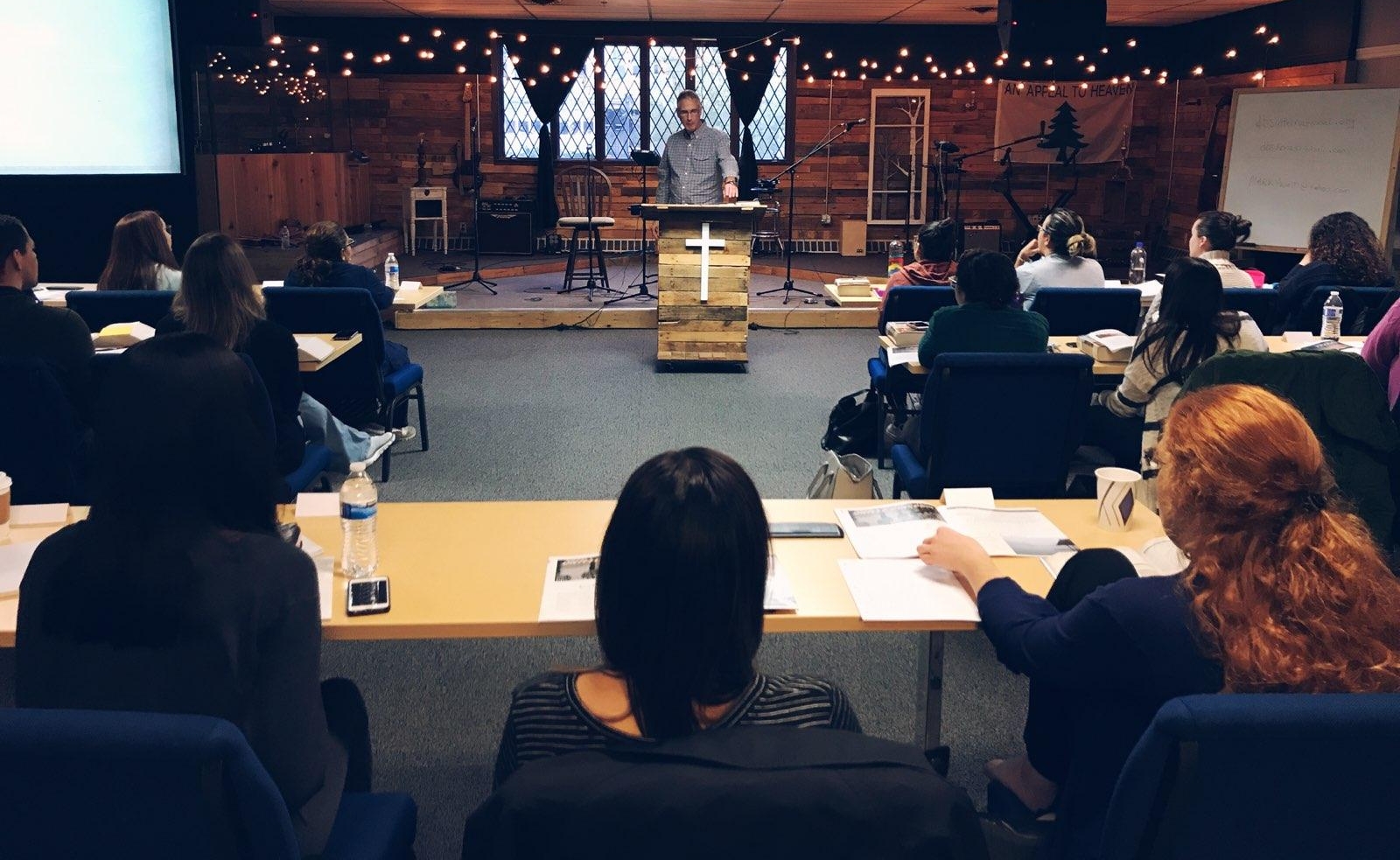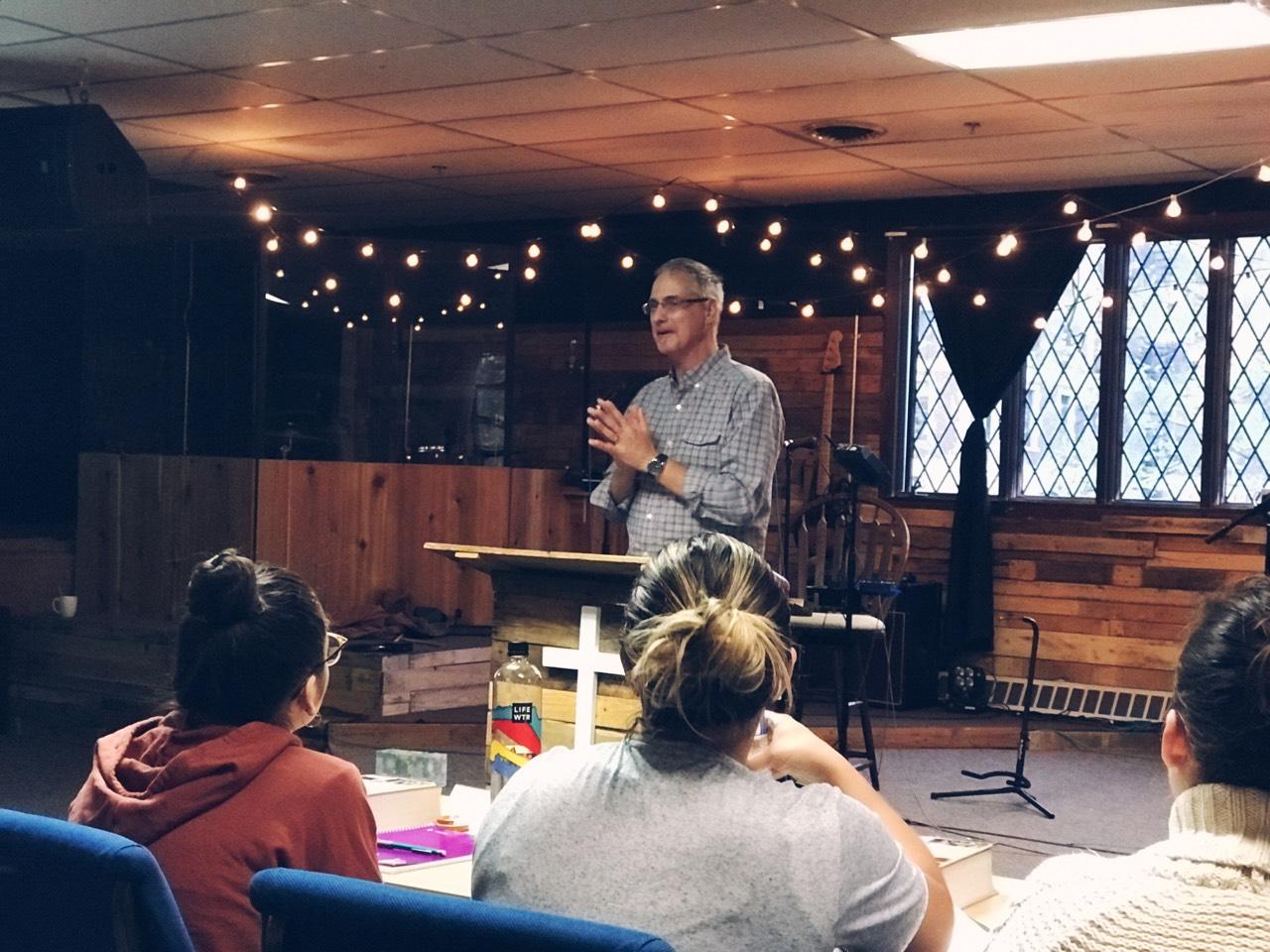 ONE DAY TRIPS
A life can change drastically in the course of a day. This is why we offer an all-day Saturday training and outreach for groups. This day trip is a shorter version of a program called Mission Adventures: Missions for Groups. We would love to host your church for a one day outreach into the city of Pittsburgh.
Think of it as "wetting your feet" in missions. And the easiest part is, it's all full-service! You just show up with your group and we'll take care of all the details so you can resume your role as pastor and not administrator.
Interested in more than one day? See Mission Adventures for more info.